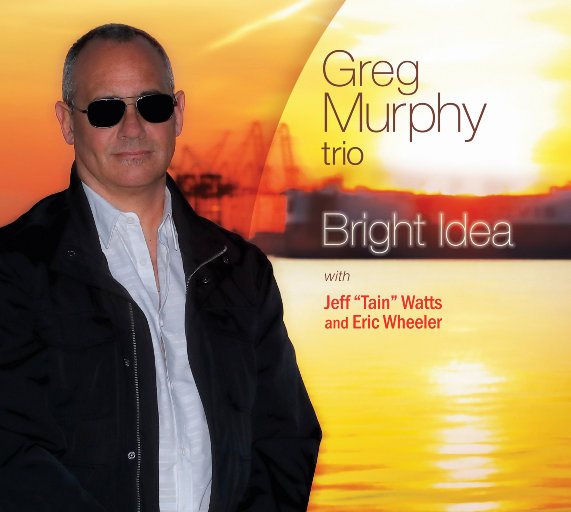 Greg Murphy Trio,Greg Murphy,Eric Wheeler,Jeff Watts
Hi-Res |
FLAC |
96kHz/24bit
Greg Murphy, an inventive and versatile pianist with an epic sense of the pure and beautiful, is a formidable talent. Throughout his musical career, he has accumulated a vast number of stories, and those stories are woven into the fabric of his material. "Bright Idea", his trio recording with Jeff "Tain" Watts and Eric Wheeler, comes together in a way that embraces all of the places Murphy has been, from his grinding, intensive study in New York, his time in New Orleans with Ellis Marsalis, his pop-funk days in Chicago, and his Latin jazz work with Raphael Cruz. It is a well and fully rounded musical adventure, rife with dimension and color, and his most fully realized recording yet. At this point in his career, we would expect no less. Recorded, produced and arranged by Murphy, Bright Idea features mainly originals, with a few exceptions, including a torrid rendition of the Pharrell Williams tune "Happy." With Watts and Wheeler alongside, Murphy achieves an energetic vitality on the session, especially on tracks like the newly discovered Coltrane composition, "Untitled Original 11383," a twelve-bar blues, and Joe Ford's "Earthlings." But throughout the album there is generosity, reciprocity and the desire to make memorable and triumphant music. Bright Idea, Greg Murphy's second Whaling City Sound project and fifth overall, is his strongest statement as a leader and his most beautifully played collection of stories. Now swinging with the best, Murphy has come out the other side of life's challenges and is now destined, even determined, to find his place in the pantheon of jazz piano.
曲目列表
曲目

时长/大小

价格

试听

Softly, as in a Morning Sunrise

00:07:24




152M

¥12.00

Happy (From "Despicable Me 2")

00:03:49




78M

¥12.00

Bright Idea

00:07:21




153M

¥12.00

Earthlings

00:06:29




123M

¥12.00

24K Magic

00:02:45




54M

¥12.00

Street Cats

00:04:59




96M

¥12.00

Finer Things

00:05:11




100M

¥12.00

For My Mom

00:07:10




134M

¥12.00

Straight No Blues

00:04:43




94M

¥12.00

Moving Violation

00:08:39




170M

¥12.00

Well, of All Things

00:06:11




119M

¥12.00

Untitled Original 11383

00:06:38




140M

¥12.00

Juneteenth Notes

00:04:13




89M

¥12.00
Hi-Res高解析度音乐的说明
购买
单曲或专辑下方的蓝色的数字为现在的售价,如果购买不止一项商品,推荐您使用"购物车"功能,总价根据您购买的数量和单价自动叠加。
Hi-Res-"高解析度音乐"
同样是有10首单曲的专辑,Hi-Res文件会比CD文件提供高达3-6倍的信息量,所以,从完成购买到下载结束根据网速有所差异,一般需要10-60分钟。
欢迎您先在电脑终端下载支持FLAC格式的音乐播放器,例如FooBar、虾米音乐播放器等,用于Hi-Res文件下载完成后,在电脑终端的播放使用
试听
进入专辑页面,点击心仪的单曲后面的"小耳机"图标可以进行30秒左右的试听,试听使用的文件格式为MP3 48kHZ,和您实际购买的产品格式在音质上略有差距。
规格:

13首

流派:

发布:

2019-02-20

公司:

Whaling City Sound